Lennon714
()
| | |
| --- | --- |
| Member Since: | Friday, December 28 2007 @ 10:25 AM CST |
| Contact: | |
| Homepage: | http://coverchallenge.blogspot.com/ |
| Location: | Queen Creek, AZ United States |
| Song Comments: | 1755 |
| Song Votes: | 2 |
| Forum Posts: | 736 |
| Weekly Points: | 0.00 |
| Total Points: | 6328.60 |
Bio:
Tobin Mueller
was kind enough to interview me for the MJ blog, which can be read
here
.
Bob Dorsey (
five_extra_arms
) was kind enough to make my new avatar. An all around swell guy, if you ask me.
I am also a proud member of the radical supergroup
Somebuddy
. Strange things are afoot at the Circle K.
I'm a humble member of MacJam's very own
His Boy Sherman
. Our music is ok, but we're really known for our looks. We sell more lunchboxes than the Bay City Rollers.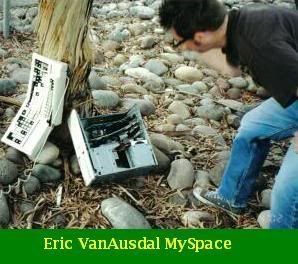 As far as collaborations go, I have very few. I do hope to do more of them now so feel free to send me a note and see if there's something we can do. I can't guarantee satisfaction, but I'd like to take the gamble anyway. Here's a look at the collabs I've done so far.
Peter Pan
with
Somebuddy
. It's actually more of a Russ song that he let me record and yell "Peter Pan" in, but it's technically a collaboration and officially worth your time.
Wasted on You
with
rsorensen
. Ridd really wanted to put his Midas touch on this tune after hearing an earlier version. Ridd is quickly becoming the Timbaland of MJ and his work with this track is a clear example of why.
Spaceball Ricochet
with
michael2
. This is our cover of the T. Rex classic. It's posted over at iComps but the link above will get you there. Enjoy!
The Trooper (Iron Maiden Cover)
with
michael2
. This is from my monthly
cover song challenge
. I enlisted Michael2 again to help fill in some of the dead spots. Boy am I glad I called that guy.
Though not a collab, I would like to draw attention to
racerat's
cover of my
I Want a Girl Who Smells Like Gasoline
. Philip made it in to a real song and your time is better spent with his version. Found on his page by following this link:
Masochistic Love
.