theglareofday
(The Glare Of Day)
| | |
| --- | --- |
| Member Since: | Tuesday, September 26 2006 @ 09:42 AM CDT |
| Contact: | |
| Homepage: | http://www.theglareofday.com |
| Location: | Millstadt, IL USA |
| Song Comments: | 27 |
| Song Votes: | 1 |
| Forum Posts: | 31 |
| Weekly Points: | 0.00 |
| Total Points: | 225.40 |
Bio: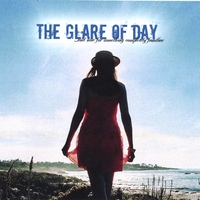 ultra-fantastic alternative rock.......
At the convergence point between post-punk, indie rock, and new-wave is The Glare of Day. On their debut release, "...and now for something completely familiar", these St. Louis area all-stars craft music that's beautiful and brutal in equal measure. It's the stuff great rock albums are made of.
As You Were is a breath of fresh air in the foggy rock landscape. Irony blends new-wave charm with infectious rock hooks. Album closer Or Basic Chemicals finishes the disc with a bang, showcasing the band's compelling musicianship and proving that The Glare Of Day is far more than the sum of their parts.
The Glare Of Day was formed in September of 2005 by guitarist Tim O'Saben. O'Saben is best known as guitarist/founding member of the legendary post-punk St.Louis based band Fragile Porcelain Mice, and is also a former member of the world renowned punk group Ultraman. Says O'Saben, "During all the years that I spent touring, rehearsing, recording, etc., I used my time off to write material drawn from my own personal musical tastes and life experiences."
Late in the summer of 2005, O'Saben decided it was time to further develope this material for public consumption into what is now known as The Glare Of Day. The first person to team up with O'Saben was drummer Matt Schaefer. Schaefer, while getting his bachelor's degree in Recording Industry-Production and Technology from Middle Tennessee State University, performed with the Nashville, Tennessee based experimental rock group Pervis Feck. A firey,hard hitting drummer,Schaefer was the perfect choice for the project.
Next entered vocalist/guitarist Ian Baird. Baird,an accomplished producer/engineer and veteran of the St.Louis music scene, is best identified as the founder and frontman of the critically acclaimed Spring Clock Wonder. Most recently, Spring Clock Wonder supplied some of the haunting material for the independent feature, "Darkworld",written by the legendary Adam Hackbarth. Baird's crushing guitar style and exceptional range on vocals was just what the band needed to color the sound and find it's distinct voice.
Taking their name from "To Helen" by Edgar Allan Poe, The Glare Of Day has, by now, evolved into more of a melting pot of ideas than just O'Saben's pre-written material. Although he put the ingredients together , the band has taken on a life all it's own. With a sound heavily influenced by New Wave acts (The Cure, The Church, The Jesus and Mary Chain,Love and Rockets) and seminal indie rock pioneers (Dinosaur jr., Archers Of Loaf, The Pixies,Guided By Voices) The Glare Of Day conjures up songs that find ways to bridge together these musical landscapes. "Look, we're not trying to fool people with crazy time signatures or trying to reinvent the wheel." O'Saben adds, "Too many bands write music just to impress other bands with their technical prowess. We just want to write good songs that we, and the audience, can enjoy without having to pull out a calculator to follow and understand."
From Laura Hamlett of playbackstl.com:
Go ahead...say you're not a fan of hard-edged alternative rock and try to dismiss "The Glare of Day." Maybe slip the CD into your player as an act of defiance; no way you're gonna dig this music, right?
Wrong. The tracks on this central Illinois quartet's debut are deliciously addictive, no matter which side of the rock spectrum your tastes may fall. There's a melodic undertone to the songs, with insididiously seductive riffs and chord changes; vocalist Ian Baird's gravelly vocals come off more as confession than admonishment. These guys don't need to
go anywhere; they've already arrived.
— Laura Hamlett of playbackstl.com